While I've tinkered with the idea of starting a blog before, this topic was the one that got me off the couch.
I want to be clear- the purpose of this post is not to shame people for expressing their true initial reaction to the news of us having another baby. No reaction has ever really upset me, but some of these reactions struck me as incredibly interesting, strange and funny. I don't view any reaction as an indictment on any individual person, quite the opposite actually. I see these responses as a little window into how society views a big family in 2014. The reason I say that –  typically if you think society will chastise you for making a comment, you don't make that comment. But when you believe what you are about to say is something that is in line with what the current culture believes, then you don't filter. And that's been the reason why I've referred to these reactions as the most interesting social experiment I've ever been a part of.
To be clear,  90% of what we hear is very genuine and supportive. This post is all about the other 10% that opens up the blinds into how the masses think about a dude in his early 30's with six kids. And unless you are on the fringe of the social landscape  (alcoholic, criminal, everyday scumbag), you just don't get that type of honest feedback so freely from friends and strangers alike.
A little history…
When you tell people you are having your FIRST baby, the reactions are awesome! Laura and I tried to conceive our first child for almost a year before she finally got pregnant. During that uncertain time we had tons of support from family and friends, so when that test finally came back positive we were super excited to spread the news. The Joy and excitement on the faces of everyone we told was tremendous. I can vividly remember my mom jumping higher than I have ever seen a women jump. To be honest, I didn't even know she knew how to jump. It's almost certainly the most excited I have ever seen her in her entire life.
Expectedly, when we announced we were having twins (children #2 and #3) the excitement dialed down a bit, but the responses were all still very positive and comforting.
Fast forward to when we got pregnant with Ben, our 4th child. And this was no doubt the tipping point that bypassed the "congratulations!" filter. This is when it got real. Baby #5, only ratcheted up the intensity and oh boy – baby #6 has been the most entertaining yet.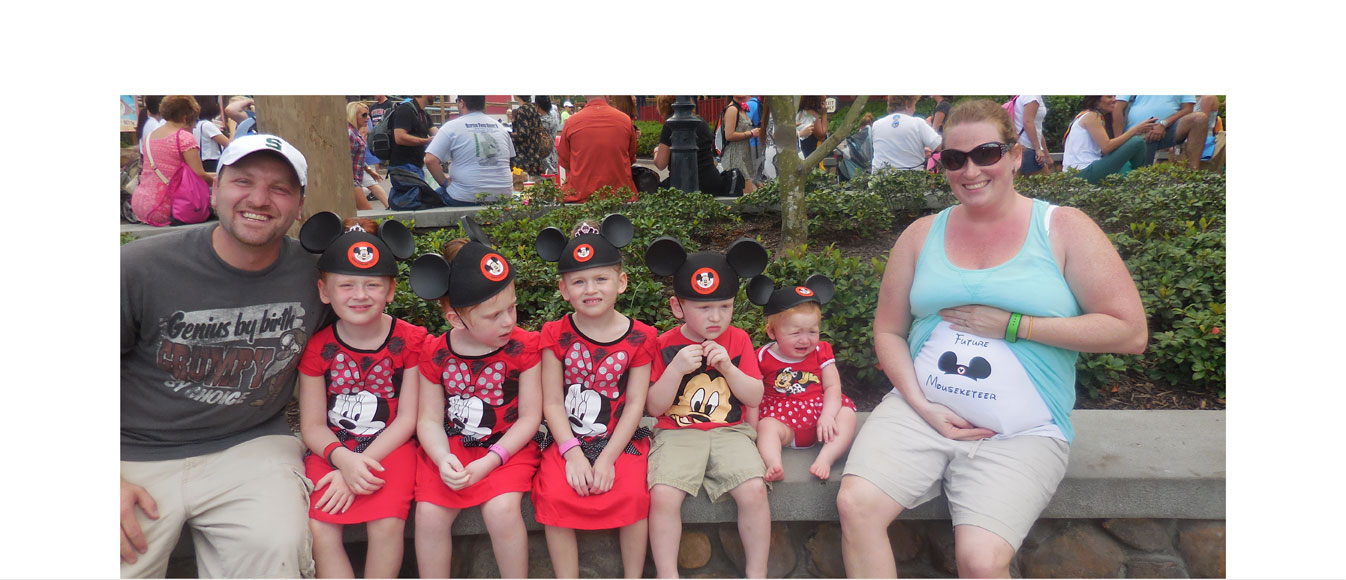 So without further adieu…
The Top 10 Best Reactions / Responses to "We're Pregnant!" (With my internal responses)
10. Makes sense- we figured it was about that time again?
We you hiding in the closet? That's creepy.

9.  Are you trying to get a reality show?
We can never compete with the Duggars. Don't get me wrong, I might end up with 19 kids, but those guys just ooze entertainment.
8. Was it planned?
Want to make God laugh? Tell him your plan.
7. Now that you have your boy, are you guys done now?
I need at least 3 more boys to even consider starting our own fantasy football league.

6. What are you? Amish?!
You better hope you never need help raising a barn, cause we're totally not helping now.
5. Wow – that's just irresponsible
Does "We're pregnant" somehow translate to "Can I get $20 to feed my starving kids?" Sorry gotta go home to get the kids in bed now. Enjoy staying up till 2AM drinking with your girlfriends on a Tuesday" (Ok… maybe that one bugged me a little)
4. Oh man… Are you serious?
Seriously….. pumped!
3. You know they have a cure for that?
Yeah – but we can't afford a separate washer for her underwear and my underwear right now. So I guess you can say we're just risking it.
2. You really need to get cable.
I have cable… but maybe I should consider Cinemax?

1. Haven't you figured out what causes that?
Yes! See response to #3
Ever dropped one of these? It's OK – nothing but love for all of you. It's just how big families roll in 2014 🙂
If you've ever heard a good one not listed here or a better suggestion for an EXTERNAL response next time I get one of these, please leave it in the comments. I've still got a lot of people to tell about baby #6, and I'd like the chance to prepare!
Thanks again for reading!
Next week – Myths about a big family.
SPOILER ALERT!!! – I'm really good at ping pong.