First of all, I just want to say thank you to all of you who are reading this. I started this blog to have a little fun and give a little insight into our crazy life. I thought that if a few people read it and thought it was mildly entertaining, I'd consider that a huge success. I never thought in a million years that I would receive some of the awesome feedback and encouragement that some of you have given me over the last few weeks. I don't know how far this blog will go, or if I can even live up to your expectations, but either way I feel so lucky to have you guys in my corner. I just hope I can keep this interesting enough to make you want to check back in for the next post. And with that…
Today's post: The Most Precious Commodity
Things move fast, we all have datebooks bursting at the seams and we never have enough damn time for anything! So it stands to reason that one of the scariest things about having a big family would be "THERE'S NO TIME!!!" <Jack Bauer Voice> .
Based on my conversations  with a lot people, I've found that this  concern comes in a lot of different favors:
"With so many kids, you will not have enough time for all their activities"
"There is not enough time for your marriage"
"There is not enough time for yourself"
"There is not enough time to give each kid the necessary individual attention"
These statements all make perfect sense. All based in very sound reason.  But, none are true.
Ready?….
(Yes)
I'm about to do it again….
(Gosh you're so annoying, but I love your blog!)
I'm about to make another absurd argument…
(This format is so played out Pelar, just get to it)
You probably already know what I'm about to say…
(Yuuuuuuup)
There's plenty of time when you have plenty of kids
(Totally not worth the build up)
Let's look at each one of these specifically:
"There is not enough time for the kids activities"
No one has time these days. Single, married, 1 child or 12 – unless you're sitting in a prison cell, you probably wish you had more time.
So the question here is, if you have a big family – can you even allow your kids to do all these activities?
If you have kids in activities you can vouch for me here- you're schedule is a total disaster.
I'm going to rant about this in a future post for sure, but without getting to crazy now, I want to point out that kids don't play in the streets anymore. It's going to take a few paragraphs to explain, but this is why having a big family gives you a slight advantage over families with 1 or 2 kids.
I grew up with 2 brothers and a million cousins. Like a lot of you reading this, I didn't have a big immediate family, but I had a HUGE extended family and a thousand friends in their neighborhoods. My best friends were all blood relatives, and their neighborhoods were full of their friends that we ran around with from sun up to sun down (and sometimes later ). My free time was full of driveway basketball, street hockey, riding bikes, two hand touch and games we made up in the basement. If I did play on an organized team, chances were there was a cousin or a neighbor on it.
Where did that go?!?! I have my theories (video games, increase of creepy dudes in white vans… ahhhh STOP I'm saving this for a future post) – but the point is, for the most part, this is pretty much gone now, or at least not even close to the level it was just 15 years ago. And what was it replaced with?
Organized activities.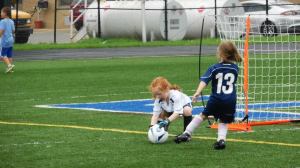 Put a little more clearly, Organized Activities that parents need to be a part of.
My parents never watched a single game of sockey (what the hell is Sockey?!?!), or volunteer to arbitrate one of the mayoral disputes during our very serious games of house. But today as a parent we all feel the pressure to be at every game, every practice and handhold them through every problem they face. Which way was better? I don't know – nor do I care to address that or debate it here. All I am saying is that based on that societal shift – having a bunch of kids that can keep each other busy, takes a little bit of that weight off my shoulders.
So to summarize:
When kids played sports and games in the streets, parents didn't need to chaperone
Kids don't play in the streets much anymore. Enter the explosion of child organized sports and activities – side effect… takes up more parent time.
With 1 or 2 kids it is very tough to replicate the "games in the streets" vibe
When there are 5 kids in the house, they're never more than 1 strange idea away from an impromptu made up game (like Sockey… that's right… I capitalized it) when things get boring.
With a lot of Kids you don't have to fill their time up with activities to keep them busy. You can get away with only putting them in only the things that they really like (we've got Maddie in Soccer, Daisies and Dance), or not put them in any activities at all, either way, you will still have them totally entertained . The pressure to find things to fill up their days and keep them busy just isn't there.  They have each other.
I don't ever recall hearing my kids utter the words – "I'm bored".
"There is not enough time for your marriage"
One of the most surprising things to me about having kids was how it changed the way I look at my wife. The moment our first child was born it changed everything for me. Laura and I were high school sweethearts and had been together for almost 9 years before our first child was born. Over those 9 years our relationship matured from googly eyed infatuated teenagers to best friends who took turns holding each other up when life happened. And while we were inseparable and lived life for each other, looking back it seemed shallow compared to our relationship after kids. It's not something that is easy to explain with words (but since you're reading I may as well try).
She was the mother of my child now! That child became my whole life. In an instant all my priorities had changed… and she was the one who gave it to me! She was the one who would nurture it, keep it happy,  keep it healthy and help me raise it to be ready for the world and be a good person. Her value to me skyrocketed! She was much more than a companion. She was my partner in this wild ride we were about to take.
OK – I kind of ranted there… but I told you it wasn't easy to put into words. All that and I never even brought in TIME! Well don't worry all that setup did have a purpose.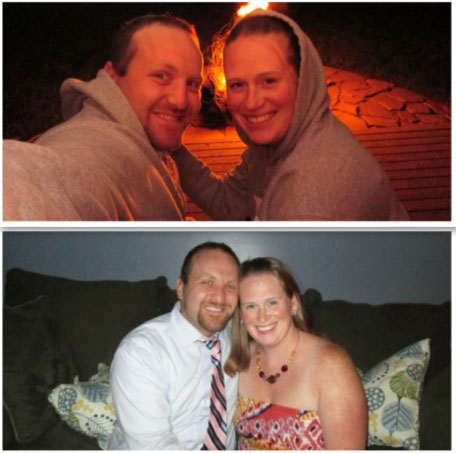 Laura and I only have 3 kinds of time now.
Time apart
Time together with the kids
Time together without the kids
I think when people talk about the time you need for a successful marriage, the focus is always on how you will maximize the last one – time together without the kids. Don't get me wrong, this is SUPER important. But it's also hard to come by. If we bet our marriage only on this kind of time, we would end up ignoring our kids in the name of "having a healthy marriage", and that's not healthy either. What works for us is striking a good balance between all of these, and a few life hacks on how we manage to squeeze the most "marriage mojo" out of each.
Time Apart – There is no avoiding this. It's not optimal to be apart for 8-10 hours a day while I'm at work, but we've found ways to keep on each other's radar during the day. It's super sappy, but a glance at our text message string between 9 and 5 is full of random "I love you", "thinking of you" and "how's your day going". If I'm jumping in the car to a client or on the way to lunch, she's my first call. We're apart, but never out of touch.
Time together with the kids – This is what all the setup from above was about. There is a reason that "Tangled" is legitimately my favorite movie, followed closely by Frozen.  Our family defines "us" more than anything in the world. Spending time with them is not only fun, it brings us closer together. When we're in the car jamming out to those songs, not only are the kids loving it, but Laura and I are having a ball!  Walks to the park, sitting at the dinner table, prayers before bed and cuddling on the couch watching Paw Patrol as a family are all times when we're surrounded by our kids who are smiling, laughing and genuinely happy. Those are all times Laura and I get to look at each other and say "We did that". All parents can relate to that feeling.
Time together without the kids – Laura and I are real big on Date Night. We try and get out just the two of us at least once every other week. But that's not gonna cut it obviously. Luckily our kids need 11 hours of sleep and we only need about 7. Ok – maybe they don't need 11, but we're pretty strict on bedtime and they're in their room before 8 o'clock every night. And if they want to leave their rooms after we've put them to bed, they better be prepared to fake an injury, otherwise it's a death stare and they're right back where they started.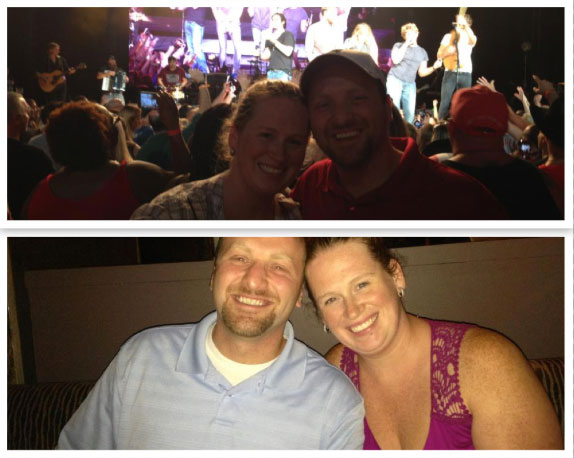 That gives us about 3 hours from when they go to bed, to when we end up passed out on the couch to hang out just the two of us. We also make a point get up about an hour before the kids. That's a great way to ease into the day. We used to squeeze every ounce of sleep out of our snooze alarms, then both jump out of bed in a cloud of chaos screaming "hurry up we're late!!" until we had at least 2 of the kids in tears.
Now we get up and either lie in bed talking, or setup some "coffee time" on the deck. Much better…. For everyone
"There is not enough time for yourself"
This is just flat wrong – And I don't know how to explain why – just that it is. I have 5 kids, #6 on the way, and Maybe the best way to prove it is to list some of the time I spend on me:
I write a blog (you should totally check it out)
I'm on an indoor soccer team (go Futballers!)
I've picked up woodworking as a hobby
I'm learning to play the guitar (thanks Shark Tank Chord Buddy)
Hit the Gym 1-2 times a week (used to be 4-5, but now that Laura is pregnant I'm putting on baby weight)
I'm in 4 fantasy football leagues
I'm a Lions season ticket holder (you need to start coming to our tailgates)
I'm a Level 8 town hall in Clash of Clans (totally geeked out there)
I dominate my neighbors in ping pong and FIFA (so what some of them are under 12 years old)
I'm in a curling league!!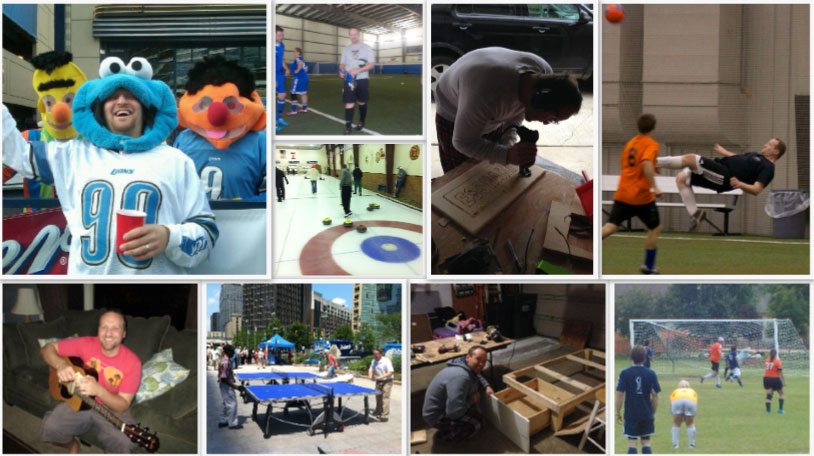 Just because  you have a big family doesn't mean you have to be a hermit. I'm living proof!
"There is not enough time to give each kid the necessary individual attention"
This is the one I hear with the most conviction from people. It's cited a lot of the times as the reason "we decided we were done having kids". Don't get me wrong, I am not saying these people are wrong in some way, or attacking anyone who follow that principle. I totally respect that thought process and am sure those people legitimately feel that way and  have had experiences and circumstances in their lives that drive that train of thought. My thought process on the whole thing is just a little different.
I think it starts with figuring out what "giving your kids attention" means. If all my kids show as much interest as Maddie in all those organized activities, there will certainly come a day when we can't be everywhere at the same time. But if I miss a soccer practice or a daisy event, will that put our kids on a downward spiral or destroy our relationship? Plus, I don't think coaching Maddie's soccer team is the best way to bond with her anyway. Don't get me wrong, we have a lot of fun, and she knows she gets that special time with me every week – but it's that "special time" that means more than the physical act of coaching . It's sharing those "special time" moments with each of our kids that I rely on to give each kid that attention they crave. And it's a lot easier to do that with 5 kids than you'd think.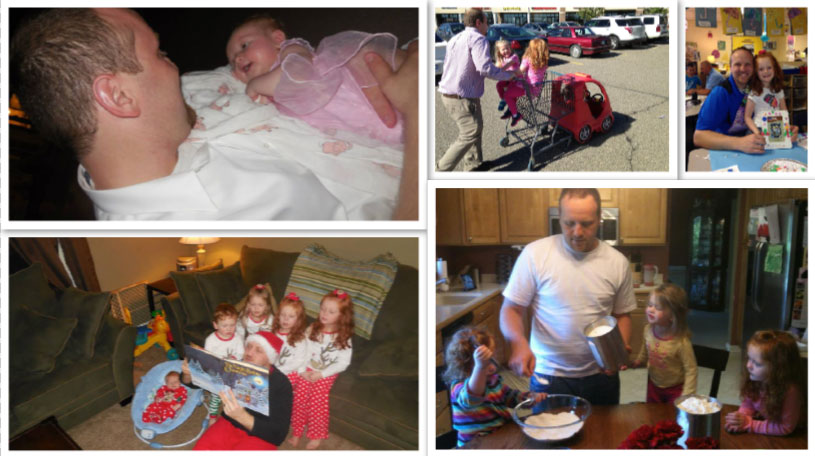 There's a lot going on, and I don't get to spend hours of day with each child, but with a few rules and traditions, I get to share those 1 on 1 moments with each of my kids every single day.
Quick store trips – I always try and take one of the kids with me, when I realize I need to make a quick store run. You should see them fight over who gets to come. We've implemented a rotation just to keep the fights and tantrums at bay every time we realize we need a cup of sugar. They get to ride in "Daddy's car", ask me silly questions, ride in the cart, hold the shopping list and help unload. It's a great way to sneak in some 1 on 1 time into something I have to do anyway, and for some reason the kids act like it's Christmas morning when we run out of eggs.
Couch cuddling time – This is my personal favorite, probably because I can still remember the warm feeling of lying down on my dad's chest watching TV as a kid. When the TV is on in our house and I plop down on the couch – it's a mad dash to see who get's to cuddle with daddy. It just works out that there really isn't much room on the couch for more than 1 of them, so it's another easy chance to offer up some special daddy time. If what they're feeling is anything like what I felt with my Dad, I'm more than happy to sit threw 2 hours of Nick Jr.
Leaving for work – We've got a rule in our house that I can't leave for work until I've given a hug and a kiss to each one of them. I kneel down real low, look them straight in the eye and tell them how much I love them. Big hug, big kiss and on to the next one. An assembly line of hugs and kisses is a great way to start off the day.
Bedtime – Another rule in the house is that no one is allowed to sleep through the night without a hug and kiss from Daddy. Admittedly I don't get to be there every night for the bedtime routine, but even on the days I miss the ritual – they know that Daddy will come upstairs when he gets home and give them a kiss in their sleep. Another great excuse to share a quiet moment.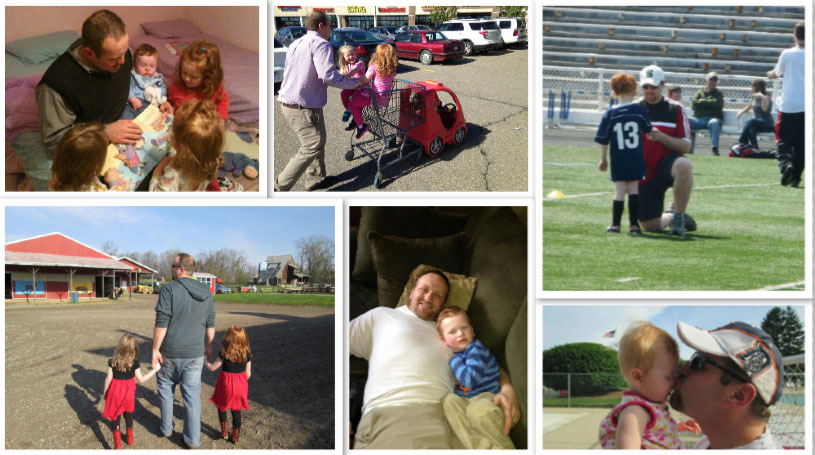 You've probably gotten the gist by now, I like having a lot of kids.
And because I love having children, I've heard the argument that having all these kids is selfish of me. Selfish because I am doing it out of personal fulfillment, and not considerate of the fact that  it spreads my time and resources too thin, forcing all the kids to suffer.
I am realistic. Having a lot of kids means that there are tons of things that I will not be able to give them, that I otherwise would have if I only had 1 or 2. Whether it's paying for all of their college, being at every soccer game or taking big trips every year – those people are right. I am spreading myself thin and can only give so much to each child…
But I bet if you asked Fiona (baby #5) if she was happy that her parents were so "selfish"… she'd be totally cool with it 🙂
p.s. sorry about the long post. I didn't have time to write a short one 🙂