Sorry about it taking so long to get another post up. I usually sit down to gather my thoughts for the next blog post after I've dropped Maddie off at Catechism on Monday nights and wait for her 75 minute class to adjourn. I jot down a bunch of random thoughts and then spend the rest of the week organizing them and fleshing out the ideas into a post when I get some free time.  Then I shoot to get out that outby the end of the week. Can you guess who didn't have catechism a week ago? Although, something tells me your life wasn't too disrupted by the lack of a post last week.  Either way, I apologize. It won't happen again. Probably not anyways 🙂
I Owe A Lot to Big Families
If you've read my posts in the past, you know that I am not shy about saying how much I love my big family and all that comes with it. Growing up I never saw myself having 6 kids, but now that I am living it, I don't think I'd have it any other way. But lately I've been thinking. Not only have I gained so much from the big family that Laura and I have made for ourselves, but I started to reflect and appreciate how much my life has been impacted by the big families that other people have started.
What does that mean?
Well – there have been many people  in my life that have made a huge impact on me. I try to show those people gratitude for that influence every chance I get. Zig Ziglar (if you don't know Zig Ziglar, you're totally missing out) says that Gratitude is the healthiest human emotion. But what hit me recently was that, if it weren't for big families, a lot of those people that I was grateful for, would never  have existed without big families. That kind of blew my mind a little.
So…
I made a top 5 list. (Can you tell I like lists?)
A list of people that have GREATLY impacted my life AND wouldn't have ever existed without "Big Families"
How Big Is Big?
I couldn't start the list without first establishing a cutoff. So for the purposes of this list, I needed to establish how many kids needed to be in a family before being considered a "big family". So I went back to something I touched on in my 2nd blog post. And that is, when was the tipping point for people's reaction to the news "I'm Pregnant" start to change. And for our family that all started with baby #4. That's when things went from "Congrats!" to "Are you guys done now?"
So…
To make my list you needed to be the 4th born child or later.
Top 5 People From Big Families That Have Greatly Impacted My Life
So without further adieu:
5. Zig Ziglar – Child #10 of 11
If you don't know who Zig Ziglar is, I feel sorry for you. Google him. And the next time you are walking around hating your life (we all do it) – listen to him talk for an hour. Hell, listen to him for 5 minutes. I guarantee you'll feel better. It's never failed me.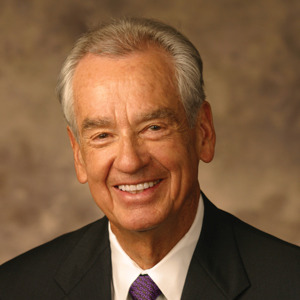 I first heard Zig speak at the Palace of Auburn Hills at a large seminar that a bunch of people from my work attended. There were a lot of motivational speakers that day, but honestly, 10 years later I couldn't name 1 other person that spoke at that event. But this guy, for whatever reason, struck a chord with me, and I've been listening to his talks ever since. A lot of what he talks about are things you would typically assume you would hear from a motivational speaker. Lot's of talk about being positive, goal setting, hard work, hope and the golden rule. But the lesson that has brought me the most happiness in my life since the first time I heard it, and what I try and practice every single day:
"Gratitude is the healthiest human emotion"
It seems so simple, and it's nothing earth shattering. But when put into practice – it's AMAZING what a difference it can make. It's the greatest life hack you'll ever hear. I'm not gonna sap it up on this blog and break down why or how it works, but if you catch me with a beer or two you can ask me for my theories on this. All I can say is that this dude was on to something here – and I can honestly say I owe a lot of my success and happiness to adopting this attitude day in and day out. Thanks Mrs. Z for not stopping at 9!!
4. Ben Franklin -Child  #8 of 10
Ok – so you're probably thinking that this one is kind of lame. Hear me out for a second. This dude is a BEAST!!! My only boy was named after him!!
He was brilliant, fearless, diplomatic, an inventor, an activist, a successful businessman, and a FOUNDING FATHER! You got some time? Read his biography by Walter Isaacson. If you don't have 3 months to burn, at least check out his wikipedia page. I don't even remember what it was that got me interested in him in the first place, but once I started digging, I was hooked. But how has he greatly impacted my life?!?!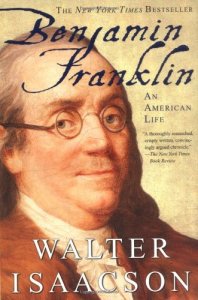 Let's put all that real obvious founding father stuff aside (no Ben Franklin, you could make a case that the U.S as we know it today, would never exist) – there were two things I saw in Ben Franklin that have inspired me.
Pay it forward
This is a concept that is widely attributed to Ben Franklin. Again, I won't sap it up here – but it shares a lot in common with the attitude of gratitude described above. Not to mention Haley Joel Osment totally killed it in that movie (ooops… I think just spoiled the end… Sorry)
Thirst for knowledge and experiencing new things
What I think is the coolest thing about Ben Franklin is the wide range of things he accomplished. Everything from inventions, to business, to social change to politics, to music. That thirst for knowledge and experiencing new things was infectious as I read about it. After learning about everything he could do it opened up the world to me, and I made a commitment to not holding back on learning and experiencing things.He also managed to live to be 84 years old at a time when the average life expectancy was 36, and has the single greatest quote of all time "Beer is proof that God loves us". Well said Mr. Franklin. I'll drink to that.
3. St. Ignatius Loyola – Child #13 of 13
I'll admit that this one is definitely the one that has impacted me the most indirectly, but made the list here, because while an indirect influence, that influence was no doubt a life changer for me.
St. Ignatius Loyola was the saint who founded the Society of Jesus, more commonly referred to as Jesuits. One of the things the Jesuits are most known for are their educational institutions. And here is where I come in.
One of these fantastic Jesuit Educational institutions is The University of Detroit Jesuit High School and Academy. In 1996, before entering U of D Jesuit I was a socially awkward 13 year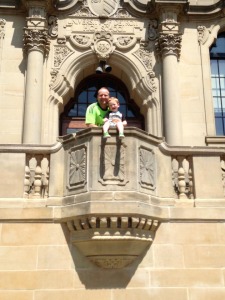 old 7th grader with just a few friends, pretty low self-esteem, very average grades, and little to no ambition for anything more than Super Nintendo. In 2001, I graduated from U of D with 158 guys that felt more like brothers than friends.
The mindset of every teacher in that school was to take the boys that walked in as Freshman and over 4 years turn them into "Men for Others". The life lessons learned in the midst of an English class, the experience of delivering a gift during senior service and the camaraderie of the whole school belting out choreographed cheers in the stands are just small examples of the consistent molding that this school awarded me day in and day out over 5 years.
It wasn't one thing for me – rather 5 years of constant exposure to those great people and that community that made all the difference.  Most people say the best four years of their life was college. I had a great time in college, don't get me wrong, but it pales in comparison to the great times I had during my 4 years at "The High". And in terms of which place developed me into a better man with the right moral compass to guide me through the rest of my life, there is no contest. Talk to almost anyone who graduated from there and you hear a different tone in their voice when they speak about their school. It was way more than an education to us.
I'll never be able to thank that school and those guys enough. I know I wouldn't be who I am today if it wasn't for my time at U of D Jesuit and I'm already looking forward to watching Benjamin (class of 2028) experience it.  Thank goodness for lucky child #13!
2. Haifa Esshaki – Child# 5 of 7
Mom's accomplishments and impact on me go way beyond August 20th, 1983. There's all that great Mom stuff that all our mom's do, but she taught me something about hard work and determination that no motivational speaker, historical figure or school could ever teach. And she did it without ever knowing she was doing it.
There was a few years there as a kid where things got real bad for the Esshaki's. My dad had gotten sick and looked to be bedridden for years. That soon led to the slow demise of the family businesses he and my mom had grown together to provide our financial security. They never really let us see it, but you could sense things were getting very very bad financially for us. I imagine that things were just about bottomed out when my mom did the craziest thing I had ever seen her do. I remember it like it was yesterday.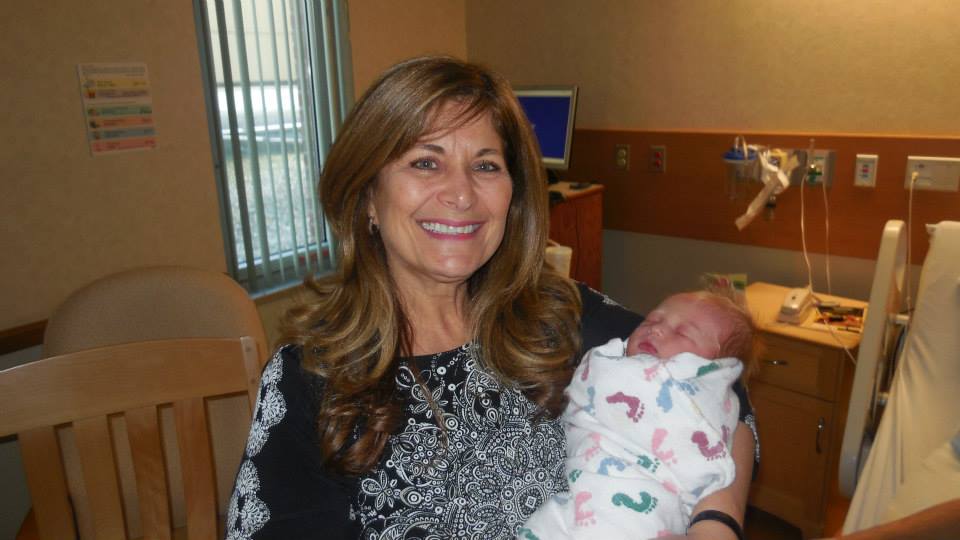 Out of the blue one morning she woke me up and with a big smile on her face said "habibi, do you want to come with me to find a job?".  I don't know if she knew what she was doing or where we were going but we hopped in the car and started driving around. We ended up at a Ram's Horn on Woodward eating breakfast just talking about what job she could get, and she brought up an aunt of mine that was working at Art Van as a saleswoman, and seemed to like it. There was an Art Van just up the road from that Ram's Horn and after paying the bill we were on our way to apply for the job. I remember thinking how much of a disaster this was going to be, but I didn't have the heart to tell her that with no sales experience, and just a high school education, the deck was stacked against her.
When we got there she walked up to a counter, asked to fill out an application. We filled it out together, and I thought she'd hand it in, be greeted by a "we'll be in touch" and we'd be gone. Surprisingly they agreed to interview her on the spot, and an hour later after I had tested every message chair in the joint, she came out smiling ear to ear. She had gotten the job!
That was a crazy day and it has stuck with me forever. I don't have any explanation other than the grace of god as to how she managed to wake up one morning, decide our only way out was for her to get a job, have no idea how to go about it, and by 3:00 was employed.
From there my mom had to do go through training, 12 hours a day 6 days a week while my dad was just getting out of the hospital, training for her Salesperson certification. Those were grueling days I'm sure for a woman who never had done anything like that, but she always came home happy and optimistic. For the first time in months we all started to feel like things were going to turn around a little, like we had turned a corner and the worst was behind us, and the whole family started to see Mom as the rock of our household. When she got her certification and finally started working on the floor she was commission based, so she would come in on her days off, work late every night, never used vacation time and still come home just excited as can be. That was such a great example for me to see as a kid. She had every reason to just fold and sit around in her own sorrow – and frankly no one would have blamed her. Her husband was basically paralyzed, she lost the means for supporting for her family, and had no education or marketable skills to even begin to find a way out on her own. But instead, she woke up one morning and decided to put the whole family on her shoulders.
Within a year, the family businesses were gone, but the payments were being made on time. For the next 10 years until the day my dad passed away we all lived comfortably as she excelled at her Job at Art Van and was one of the most loved people in that entire organization. If my mom, who I often made fun of for barely mastering the English language, was able to pull that off – I realized that I had no excuse for not being successful in life. And that has been one of my main motivators ever since.
My Mom put the family on her shoulders  that day and taught anyone who was watching (not just her boys at home) a lesson in hard work and determination. She got the family stable again, took the pressure off my dad who was trying to recover and even had enough to put us in private school. And through it all, she rarely complained. Thank you Mama Wadia for baby #5!!
1. Laura Esshaki #5  of 5
If you've read my blog to this point you've probably gathered that I am a big fan of this lady. She's been an amazing wife and has given me 5 beautiful children (currently working hard on cooking baby #6). But the impact she has made on me doesn't stop with the things she has given me. What's been more impactful is what she has taught me over the last 15 years.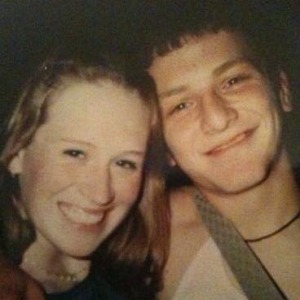 We met at 16 (that's a picture from the night we met), and have been inseparable ever since. We met so young, that we basically grew up together, which is probably the reason we have so much in common. I taught her some things, she taught me some things and we've met in the middle on a lot. Just like all the rest of the people on this list, there is no doubt that I am the person I am today because of her. But if I had to pick one thing that I have learned from Laura that has impacted me more than anything else, it's been – what it means to love. 
Obvious answer right?
I mean, she is my wife and all.
But it's more than just loving me. How she's done it has taught me so much. She puts me first, over everything, including herself. For as long as I can remember, she's always allowed my needs to trump hers. Everything she does, she does for me and my happiness. And that has never wavered, not even during some of our biggest fights over the years.
At first it kind of freaked me out. Here was someone who always put me first, no matter what. And I didn't really know how to respond. It would have been easy to take advantage of this, and be selfish – but the way she did it was what kept me from ever even thinking about doing that. She showed me that giving her entire self to me, made her happy than ever worrying about herself.
So… Over the past 15 years, I've followed her lead.
They say that the more you give, the more you receive. I don't think that this is any more true than when you're talking about the way you love your spouse.
I don't think there is a single thing that contributes to my overall happiness as a human being more than the love I receive from her, and the love I get to send back. I hope and pray that our kids pick up the same lessons from Laura on Love that I have. I know that would make this dad to 4 daughters a lot less anxious about what the future holds for my little girls.
Thank You Big Families!
Everyone on this list has had a big hand in making me who I am today. Yes – there are many, many, many other people I owe a debt of gratitude for molding me, but today we've established that without these 5 people ever walking the earth:
I would be grumpy all the time
I'd be awesome at Nintendo 64, but probably not much else
I wouldn't have ever grown up and probably have no friends
I WOULDN'T HAVE BEEN BORN!! (or learned the value of hardwork)
And, I wouldn't know how to love
I guess the best I can hope for is that if I do my job well as a dad, one day someone will put one of my little ones on their top 5 list (my money is on Fiona – those #5's are special) 😉
p.s. – Is there something you want me to write about? Something you are curious about, or think would be an interesting topic for me to cover? Leave me a comment on this page or my Facebook page with a future topic idea and I'll do my best to answer it with a new post. At some point, I imagine you're going to get tired hearing about how awesome I think I am 🙂