When I set out to start this blog I set a goal of posting once a week. Well as you can tell, that hasn't happened . It's probably for a lot of reasons: first work got real crazy, then the holidays came, and then it seemed like we never had an open day to just sit down and relax where I could post. But if I am being totally honest, I still could have made it a priority to get a post up. The real reason is that recently at some point, when I would start putting outlines together, they started to feel forced. "Oh man, it's been a while since I posted, I should probably start thinking about a topic".
So about a month ago, after getting 3/4 through one of those forced outlines, I hit "select all" and backspace. No post, was better than a forced post I decided. I can  remember where I was and what I was doing when I decided to start the blog, and subsequently when the idea for each post came to me. When a topic would hit me I would get antsy and grab my phone, start jotting down notes and structuring an outline. After that I would get excited to carve out the time to flesh out the post, I couldn't wait to login!
That happened to me this week. Hence this post 🙂
On Tuesday night I got home late from a 10:30 soccer game. The worst part about a 10:30 soccer game isn't that it get's over at 11:30 and it's 12:15am before I am in my bed. The worst part is what happens when I get to my bed. The adrenaline of the game is still seeping out of my body and I am WIDE AWAKE… while the rest of the house is out cold. As I lay in bed watching some DVR'ed Conan, Fiona started crying from her room. 99% of the time when Fiona is crying in the middle of the night, Laura pops up and based on the pitch of the cry can determine the cause of distress and have the situation figured out within 30 seconds. To me though, every cry is the same, and when I am half asleep, I am utterly useless in those situations. But on this night, Laura was out cold and I was wide awake. So it's not like I didn't have the time to try a bunch of stuff out. I made a plan and walked in.
I started with the basics – make a bottle.
But when I handed Fiona the bottle she threw it out of the crib, and cried louder.
OK…
Plan B – music night light.
Flicked the switch… more cries.
Plan C – the last of my pre-planned options. Find her lovie to cuddle, pacifier in mouth and lay her down…
Boy that pissed her off real bad.
At this point, she was standing in the crib, arms extended over the edge and crying. Her fists opening and closing like she wanted to claw my eyes out for being so incompetent. All the while I was looking around the room trying to figure out what the hell I was missing. HOW DOES LAURA DO THIS?!?!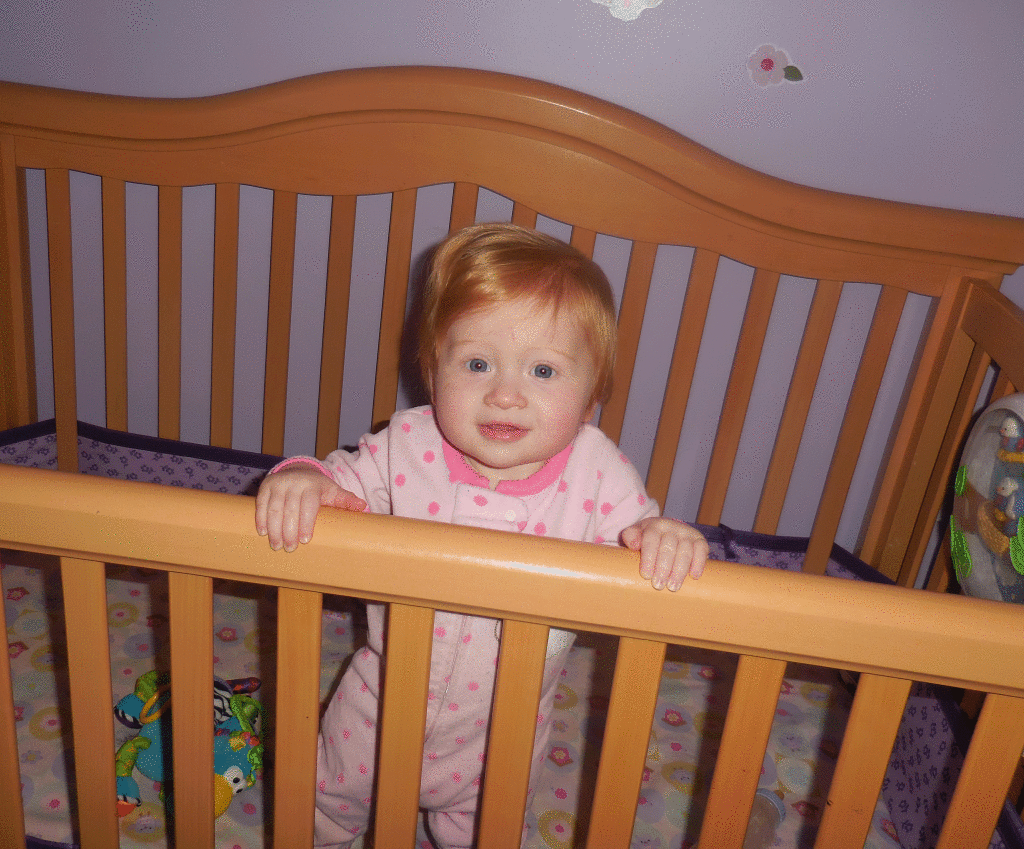 Then it hit me…
She didn't want to claw my eyes out, she wanted me to hold her.
Oh… I can do that!
So I picked her up and hugged her,  and before I could even sit down on her rocking chair – she had her head in my chest with her arms wrapped around my neck and the crying had stopped. All she wanted was to cuddle. She wasn't hungry or bored… she was lonely, maybe a little scared. The only thing she was concerned about was getting me to hold her. In that moment – that was all she wanted, she didn't care about anything else.
So we sat on the chair rocking away. And as she laid on my chest peacefully and I thought about that interaction, about how it all went down, I realized she taught me something while we were rocking on that chair… and after a while, I started to get that antsy feeling.
Fiona's Lesson – Live In the Moment
If you have ever rocked on a chair with a sleeping baby on your chest you know that it is one of the most comforting and relaxing feelings in the world. So comfortable in fact, that I didn't want to get up well after Fiona had fallen asleep. So I sat there, and just let my mind wander. Top on the list was the craziness of the last few minutes. What stood out to me about that whole interaction was just how quickly she went from a blood curdling, hysterical cry to totally peaceful. It was like I found the snooze button after accidentally  turning the volume up and changing the radio station.
Then I started to think about this book I am reading "The Power of Now" by Eckhart Tolle, and how there is a part in that book that talks about how babies don't care about anything except for that absolute moment they are living in. We've all heard that before – "LIVE IN THE MOMENT!" For me that phrase garners images of a "hippie"  twirling in circles around a field of daisies – or some crazy 75 year old guy jumping from an airplane. So it never really resonated with me. Just another caption for a motivational poster.
But as I sat in that chair, applying it to what Fiona just did , all of sudden it felt incredibly liberating.
Think about it – all she cared about when she started crying was "Someone come hold me!". All of her focus, all of her energy, all of her being, was centered around that ONE desire.
Bottle?…… "Take your bottle and shove it!!"
Night light?….. "WAAHAHAHA!!!
Lovie?…. "Are you freakin kidding me right now dad? Go get mom!"
Hug? – "*sigh*….Much better… Love you… good night"
There was only ONE thing separating her from utter rage to absolute peace. Once I hit the snooze button, all was good. No drama, no resentment, no worry. Just peace. How simple.
But what I read in that book and was reminded of while I was sitting in that chair, was that this wasn't an isolated incident. Quite the opposite actually – it's the only way she operates. She moves from one moment to another. There is no Plan for her day. She takes on challenges and enjoys moments as they arise, with no worry about the future and no idea how to dwell on the past.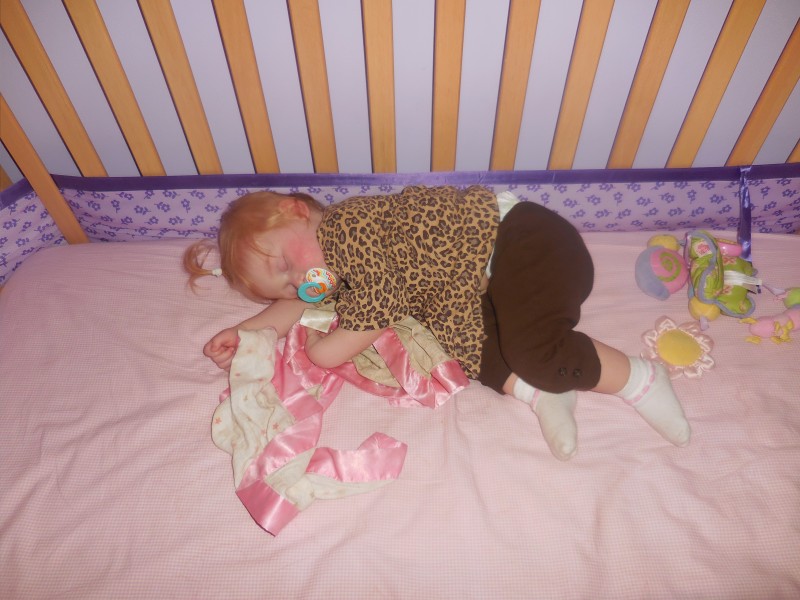 Think about that!
What if you never cared about anything that happened in the past?! What if you never cared about next month, tomorrow, or 2 minutes from now?
What would be left to worry about?!?
If you think about the stuff that stresses you out, it all probably falls into one of those two categories – the past or the future.
Don't get me wrong, it's probably not realistic to never dwell on the past or plan for the future. If we just wandered from moment to moment like Fiona did, with no plan – we wouldn't ever move forward. We wouldn't ever set goals, or make our dreams come true.  I've got stuff I want to do and things I want to accomplish. There are things that I am sacrificing right now, for a larger payoff in the future. So there is no way that hard work and sacrifice are a bad thing… right?
But then as I am sitting there, I get reminded of the story of
The Mexican Fisherman
. If you have never heard it before, its definitely worth the click and 2 minute detour from this post. For me it's always been a good reminder to stop and smell the roses.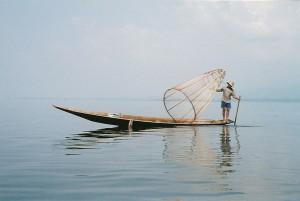 But Mexican fisherman and Fiona aside, I don't think I'll ever be able to truly live moment to moment like Fiona does. But it does make me wonder – "Is a better way". And that's where I let my mind wonder next, as I started to think of my late father, and how he may have been on to something…
Bobby's Lesson
Like most anyone, as a child you don't have a lot of appreciation for the things your parents are dealing with. But as you grow up, you start to experience some of the same things they did and as an adult yourself, which changes your perspective on those childhood times a bit. You also start to hear family stories without the filter and you get brought into the loop on some of the things your parents shielded you from. So you look back on those days a lot differently now, then when you lived them.
In my case, I now have an immense amount appreciation for some of the struggles my parents went through while they were raising my brothers and I. But what I appreciate more now looking back, is how my dad (we called him "Bobby" growing up) never really seemed to get rattled. As a kid that made me believe everything was all good – when now I know that it wasn't. Knowing now, how much pressure they were under, I wish I could tell him how much I admired him for keeping a cool demeanor for us all. How much that helped me, even though I didn't know I was being helped.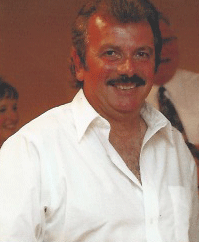 Not only was he very cool about his own stuff – he used to get on me for letting things get to me. For example, if we were talking and I was telling him about something that happened or something I was nervous about, he'd almost always say "Why you worried about it?". Gosh that ticked me off! I felt like he was minimizing my problems. Like I was stupid for being worried about such petty things.
"Why am I worried?!?!
How could I not be worried?!?!"
And as I sat there rocking Fiona, his words came back to me.
I realized that he wasn't patronizing me back then, he was offering some sage advice. When he passed, I talked about those words "Why you worried about it" in his eulogy, because to me that summed up how he lived his life, and why he was so happy. But even at the time, I chalked it up to a personality trait, maybe even borderline irresponsible (even though I kind of envied it).
And while I was rocking in that chair playing the part as Dad myself, I thought about him a lot.  I thought about those words, and at all at once my thoughts of him got swirled together with the experience I just had with Fiona and out came a very enlightening realization. I realized he wasn't just lucky to be born with a "chill" attitude. He was making a choice to live that way.
He was smarter than me because he knew what I didn't. That all that worry about what had happened, or might happen – did no one any bit of good. That to always be consumed with the future and the past robs you of the opportunity to enjoy the present. And he wasn't rubbing it in my face that I couldn't let stuff go and he could, he was trying to get me to understand what he did so clearly. There is no moment like the present, and you only get so many of those – so you better enjoy it.
So as I sat in that dark room, listening to Fiona breath and feeling her arms embracing my neck – I felt the intense calm and peace of that moment. I dropped yesterday. I dropped tomorrow. I just enjoyed that moment and felt her and that peace we shared and got a feeling of satisfaction words can not describe.
I'd like to think that maybe during a cold winter night back in 1984 Bobby came home from a late night soccer game and started rocking me to sleep. Maybe he was holding me against his chest in the middle of the night when he  realized worrying was for the birds and he coined the phrase "Why you worried about it". Maybe he was just trying to remind me of a lesson I taught him when I was a baby.
Maybe, but maybe not.
Either way, he know all along what I'm just finding out.
When I finally decided to put Fiona back in her crib and head to bed I thought to myself, I may have missed the opportunity to follow my dad's example, but I wouldn't miss the chance to follow Fiona's.