Wow! I couldn't believe it when I logged on to write this today. It's been almost 4 years since my last blog post! I knew it had been a while, but didn't expect to see that.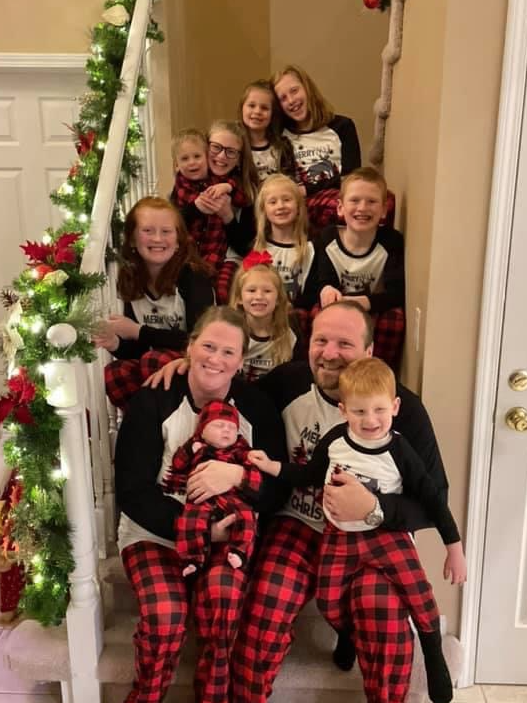 I'm not entirely sure why I stopped. Part of it was the time commitment it took. Part of it, was a lack of passion for it after the initial thrill of starting a blog wore off, but if I'm being totally honest, I know another part of it was that I noticed how it was changing me. I think I became addicted to the feedback, the comments, the likes – I didn't like that feeling.
I didn't like that feeling so much that I dropped Facebook all together. You may notice that I had Laura post this and tag me. That's because I haven't logged into Facebook for 4 years and I got locked out somehow. The only way back in is to send them a copy of my drivers license… so…that's not happening 🙂 .
Suffice it to say, since my last post.
When I signed off Laura and I had 6 girls and 1 boy – we've now got 7 girls and 3 boys! Adding to our family has been the greatest joy since my last post – without question. I can't wait to tell you about it.
We moved! We were kind of on top of each other in our last house as you can imagine. And just like has been the case our whole marriage – God provided what we needed just when we needed, when the house of our dreams fell into our lap. It's a crazy story, one for the next time we catch up. I can't wait to tell you about it.
I built an ice rink in my backyard (that was a disaster for another blog post – but the kids love it) – I can't wait to tell you about it.
My daughter told me "I never knew ghosts were spirits. This whole time I thought ghosts were just floating blankets!" She can't wait to tell you about it.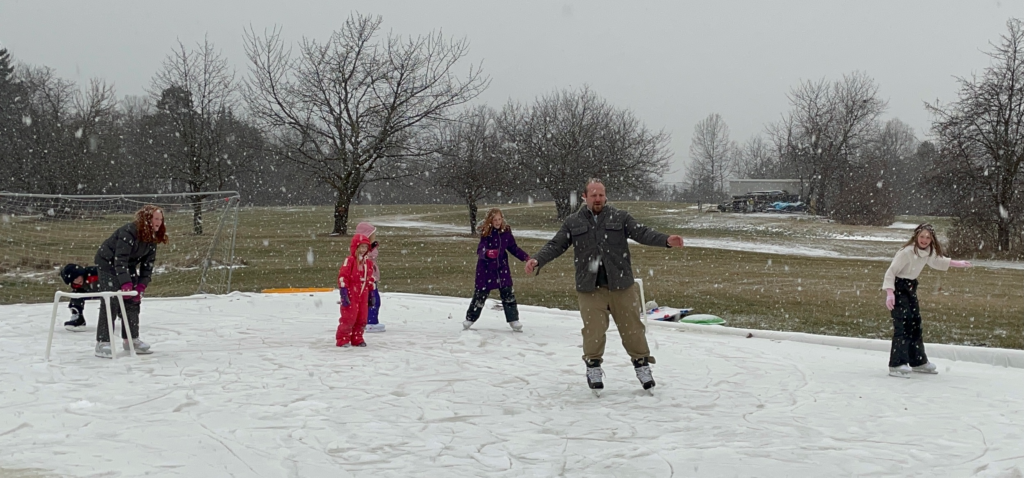 So now that we're all caught up – what's the point, why am I even writing this today? Laura and I just got back from eating at one of those indoor seating outside restaurants. With the igloos, tents and propane heaters. I was so cold! The food was just OK. But I was so happy to go to a restaurant with my wife. It was far from normal, but at least I could see normal in the distance.
Last night we had family over – for no reason. Just to see them and talk. It was nice. It felt normal.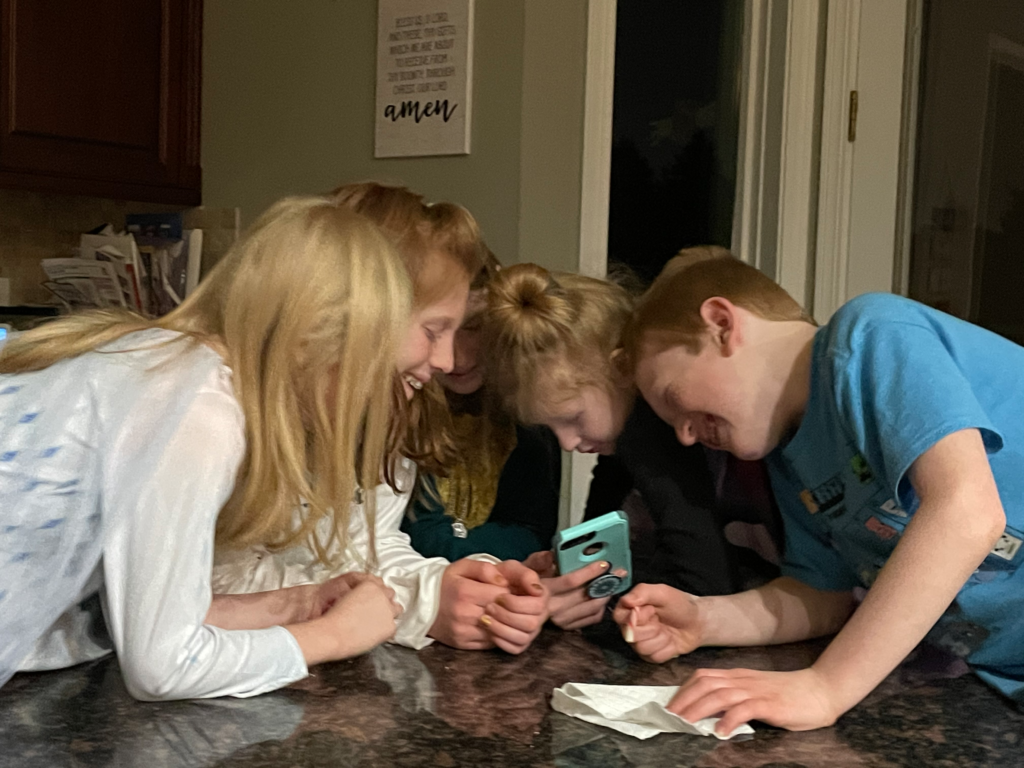 It made me realize – I want normal. I want normal bad. You probably do to. That's what inspired this post. I think I know how we can get it back.
At the restaurant, just as I was at the peak of my happiness for being in public again, I made a fatal error in judgment – I looked at my phone and got kind of depressed. My twitter feed, my chats, my text messages. Lock downs, new strains, politics, social unrest – anger, frustration, anxiety. And my hope for normal seemed like such a far off fantasy.
I miss just hanging out with friends for no reason.
I miss watching the game at the bar.
I miss talking politics and laughing at each other, instead of getting angry.
I miss taking my kids to breakfast.
I miss hanging out in the overflow after mass to meet other families I've seen a million times but never spoken to before.
I miss seeing the people I work with in the hallway…
I miss…
I miss…
I miss….
"Maybe we need to start bracing for a new normal" I told myself.
But why?!
What happened? Why is all this gone?
COVID?!
Yeah – that's a huge part of it, but that can't be the only thing. There something else at play here – I can feel it.
This last year, I've done what I can to stay positive. To live joyfully.
But as with many of you reading this – it's certainly been full of it's ups and downs. And that should be OK – what's life if it's not full of ups and downs.
But this year has been different. I can sense that I am fighting a battle on some new front that I've never experience before. There are forces pushing into my life from the outside every day. Pushing me further into a corner. Manipulating my thoughts, my words and my emotions.
Something is trying to convince me to isolate myself.
Something wants me to be weaker.
Something wants me to be lazy.
Something is trying to convince me to pick a side all the time.
Something is trying to convince me to hate people I love.
What the hell is going on!?!
When I first graduated from college someone put me onto a guy named Zig Ziglar. Many of you guys have probably heard of him and some of you have been able to benefit from his words as much as I have. He's an incredible author and motivational speaker – and paints a picture of the world that makes it impossible to not live joyfully. When I get down in the dumps Zig is my guy.
He always started his talks with a joke to warm up the crowd, but he had an uncanny ability to pick the perfect joke for his topic. The one that's been replaying in my head the last few weeks is the one about the black and white dog. It goes like this.
That joke changed my life. Zig's point is that we all have two dogs in our life, and the one we feed is the one that wins.
Over the last few months I've been feeding the black dog way more than the white dog – and the black dog is dominating my life. Watching the news, checking my timeline, isolating myself at home – my black dog is going to have diabetes soon if I keep this up. It's high time he went on a diet.
I may not be able to control much about what is going on outside my house or even outside my own head – but my home and my head are two things I certainly CAN control – so that's where I'll start.
Nothing makes me more mad then realizing that I'm being played. Today I realized, that's exactly what is happening. We're all being played. We're being shoveled food for the black dog and pressured into filling his bowl.
All I can do is control myself – I choose to live joyful and ignore the noise that's trying so hard to push into my life.
That brings me to you. The one reading this post.
Maybe we voted the same way. Maybe we didn't.
Maybe we see eye to eye on these lockdowns. Maybe we don't.
Maybe we have the same faith. Maybe we don't.
Chances are there is a lot we don't see eye to eye on. Something out there is telling both of us that because we don't see the world the same way, we're supposed to hate each other. I don't buy that and neither do you. So why do we act like it's true…?
Lot's of food for that black dog.
I haven't lost sight that you're my friend. And these days, I need more of those – not less, especially the kind of friends that don't see the world the same way I do.
I miss hanging out. I miss catching up. I miss you.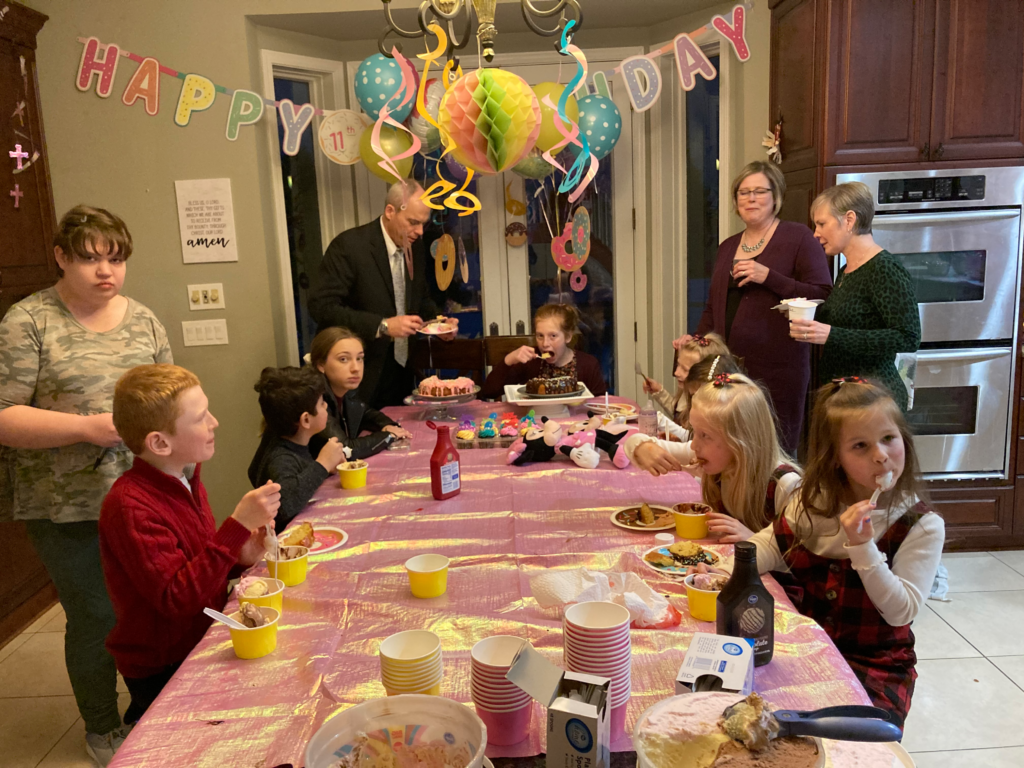 I'm the first one to admit this has been a cheesy post. But I don't have the time tonight to write this in a less cheesy way. It was more important to me to get this out. To tell my friends I miss them, and I can't wait to see them again. To catch up on all this last year has been for you and your family. To even talk about the areas of life we don't see eye to eye on… over a beer – and have a laugh, and maybe learn something (even if we don't admit it) from the other person.
Light conquers darkness every time.
Darkness has no power over light.
An entire room filled with darkness is broken by the wick of a small candle, but there is nothing darkness can do to extinguish that candle once it's lit.
I want our friendship to be a light to the world that is so dark right now.
I don't care what they say anymore, I want to start feeding the white dog again, like we used to do.
Maybe we can't change the world, with one conversation, but we can certainly change the way we choose to live in it. This world needs more friends acting like friends, instead of enemies.
Whatya say ole' friend?
It's been way too long. I've had a couple kids, moved into a new house and compiled a lot of stories we need to catch up on over a drink.
I can't wait to tell you about it.
Hit me up in the comments below or Private message Laura to let us know when you want to come over, or schedule a video call. Can't wait to catch up.
Talk to you soon.